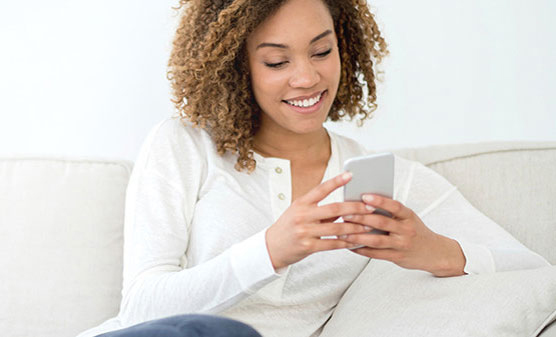 Mobile payments:
Simple meets secure.
Add your credit card onto your device to pay.

All in—for mobile payments
You can use your compatible Android device to make credit card payments with your Ameriprise® Visa Signature® card. It's secure and convenient — and gives you another option for how to pay.
Pay with a tap
No need to hand over your credit card. After you have set up Google Pay, you simply unlock your phone and hold it near the retailer's contactless terminal. It's just that easy.
Use Google Pay wherever you see its symbol or the contactless payments symbol.

   
It's also simple to use Google Pay inside many popular apps. No need to remember a password—just use Google Pay to pay instantly.
Your card includes 24-Hour Fraud Protection—adding another layer of protection.
Tracking purchases
It's easy to keep track of your Google Pay purchases.
A payment confirmation will appear on your phone immediately following a purchase.
You're able to look up recent transactions easily.
Want to go back and look at something? No problem. It's easy to look at any of your recent Google Pay transactions.
And since all Google Pay purchases appear automatically on your device, you'll be able to spot suspicious activity quickly.